Summary
In this document, we will demonstrate how to collect call IDs examples directly from the Aircall Dashboard.
Call IDs also known as Call Universal Unique Identifiers (Call UUIDs), are unique IDs that relate to a specific call.
Call IDs allow our Customer Support team to check specific calls relating to any problem you might be having with Aircall in order to quickly isolate a problem. These are very handy when troubleshooting.
Steps to Collect Call Examples
Step 1 - Log into the Aircall Dashboard
Using your Aircall credentials, log into the Aircall Dashboard. If you do not have access to the Dashboard, because you are an Agent user, please follow the instructions to collect the UUID from your phone application.
Step 2 - Navigate to Call Settings -> Call History
After logging in successfully, navigate to the Call Settings -> Call history section of the dashboard using the left-hand side navigation.
Tip: You can use the filters, to only return the results relevant to your needs.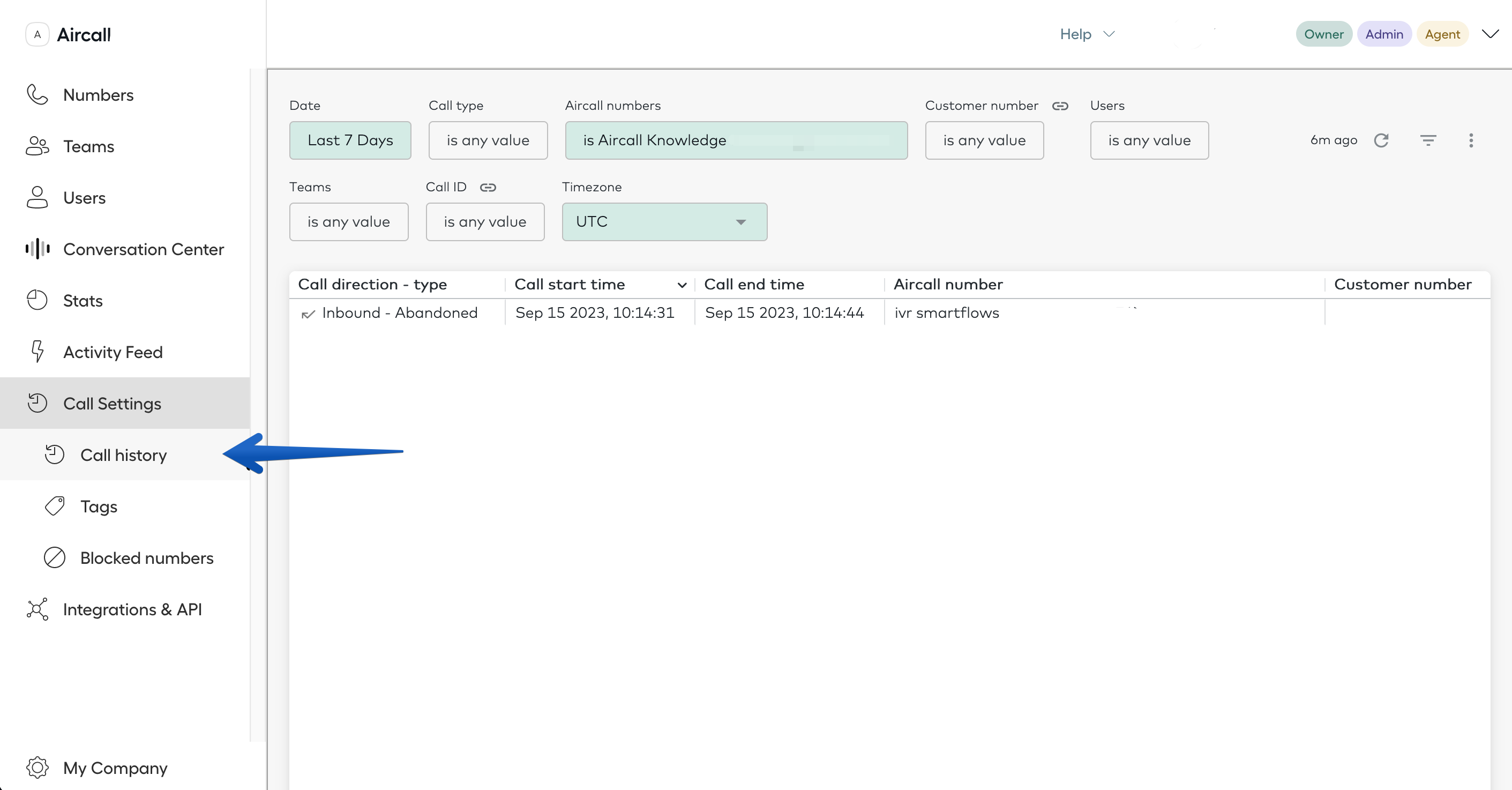 Step 3a - Scroll to find the Call UUIDs (for 1 Call ID)
Using the scrollbar at the bottom of the results table, or dragging with your mouse, you can scroll along to find the "Call id" column, which will contain the Call id information.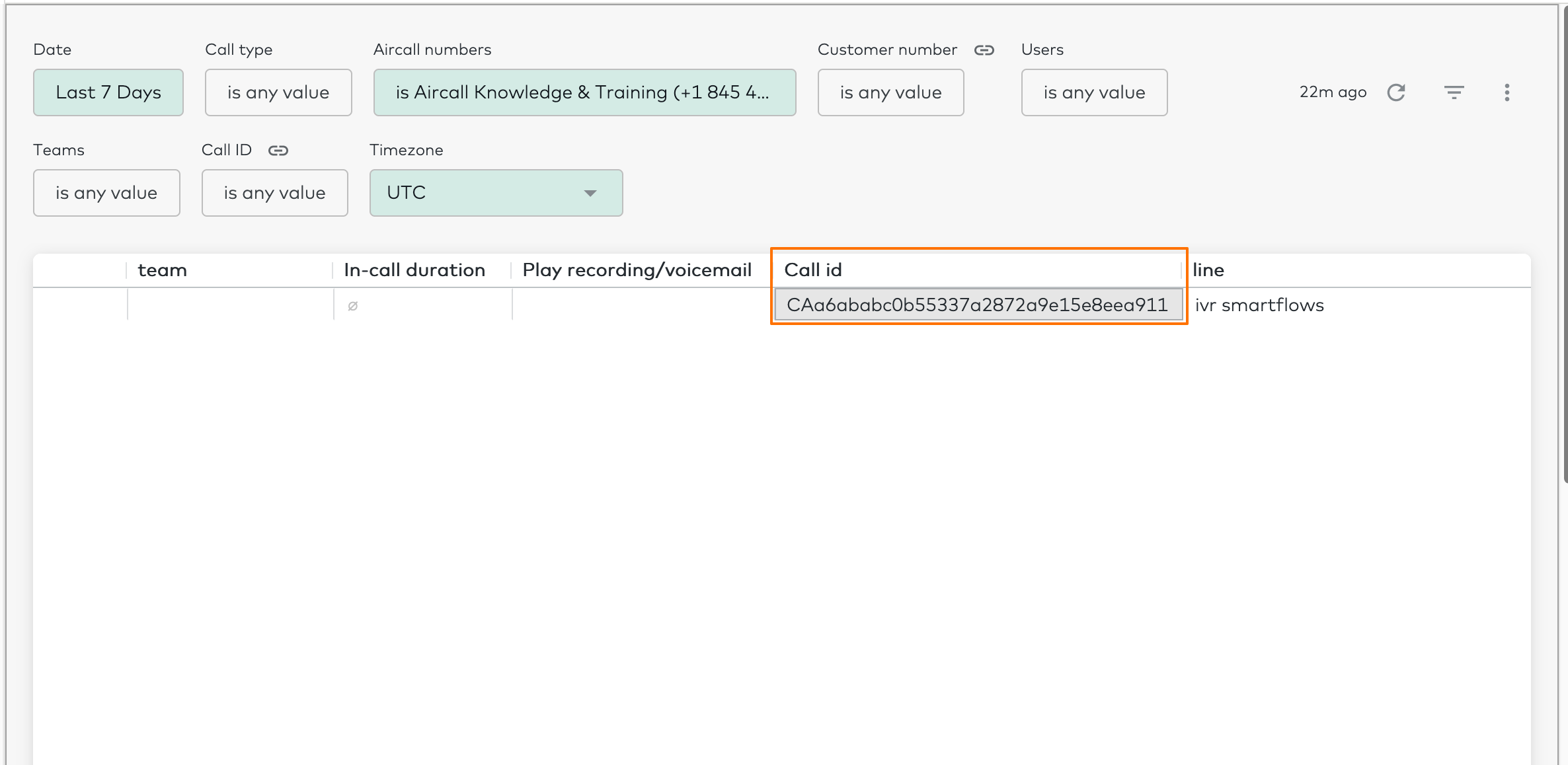 Step 3b - Exporting Call information (for many Call IDs)
If you would prefer, in Step 2, you can search for all relevant calls, and now use the "Download" function. This can be found under the three dot menu as shown below.
This will give you a CSV file, which can be shared for further investigation.