The Aircall-Bullhorn integration has a lot to offer by streamlining the way you track, manage, and collect data that drive your staffing and recruiting business. Thankfully, getting set up only takes a few minutes!
Before you start, make sure that you have admin rights in both Aircall and Bullhorn.
Please make sure that you are logged out of Bullhorn, or that you are using an incognito window, before starting installation. Being logged into Bullhorn while setting up the integration may cause issues with authentication.
If you currently have a Bullhorn Integration installed, you may see a prompt to update it in your Dashboard. For more information on this process, please also visit Updating Your Integration.
Installing Your Bullhorn Integration
Follow the simple steps below to get started:
Log in to the Aircall Admin Dashboard

Select Integrations & API from the left sidebar menu

Find and click on Bullhorn in the Discover integrations section

Click on Install integration to start the install flow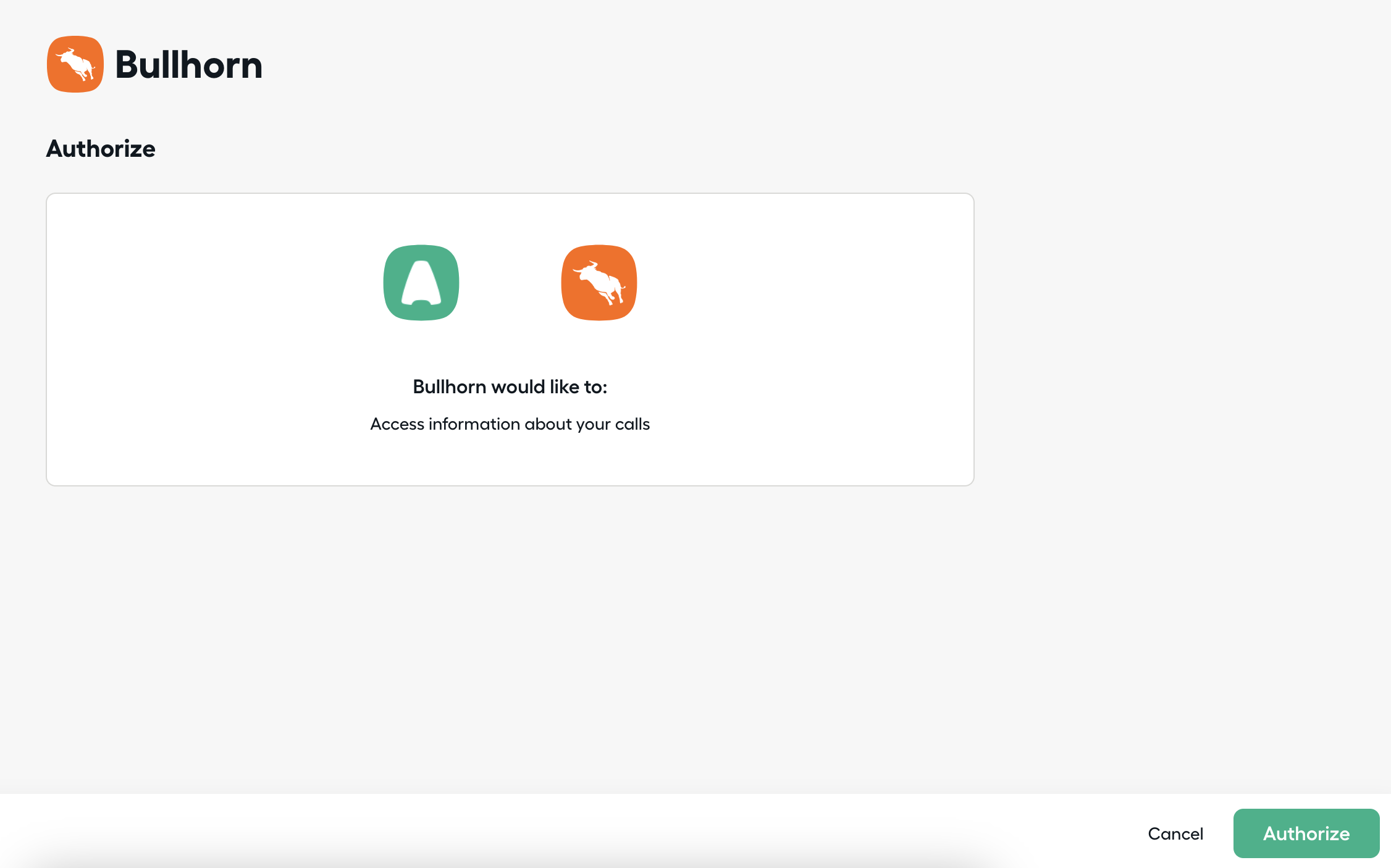 Under Select numbers click Add numbers
Select the numbers you would like to have linked to the Bullhorn integration, then click Add numbers in the bottom right corner to continue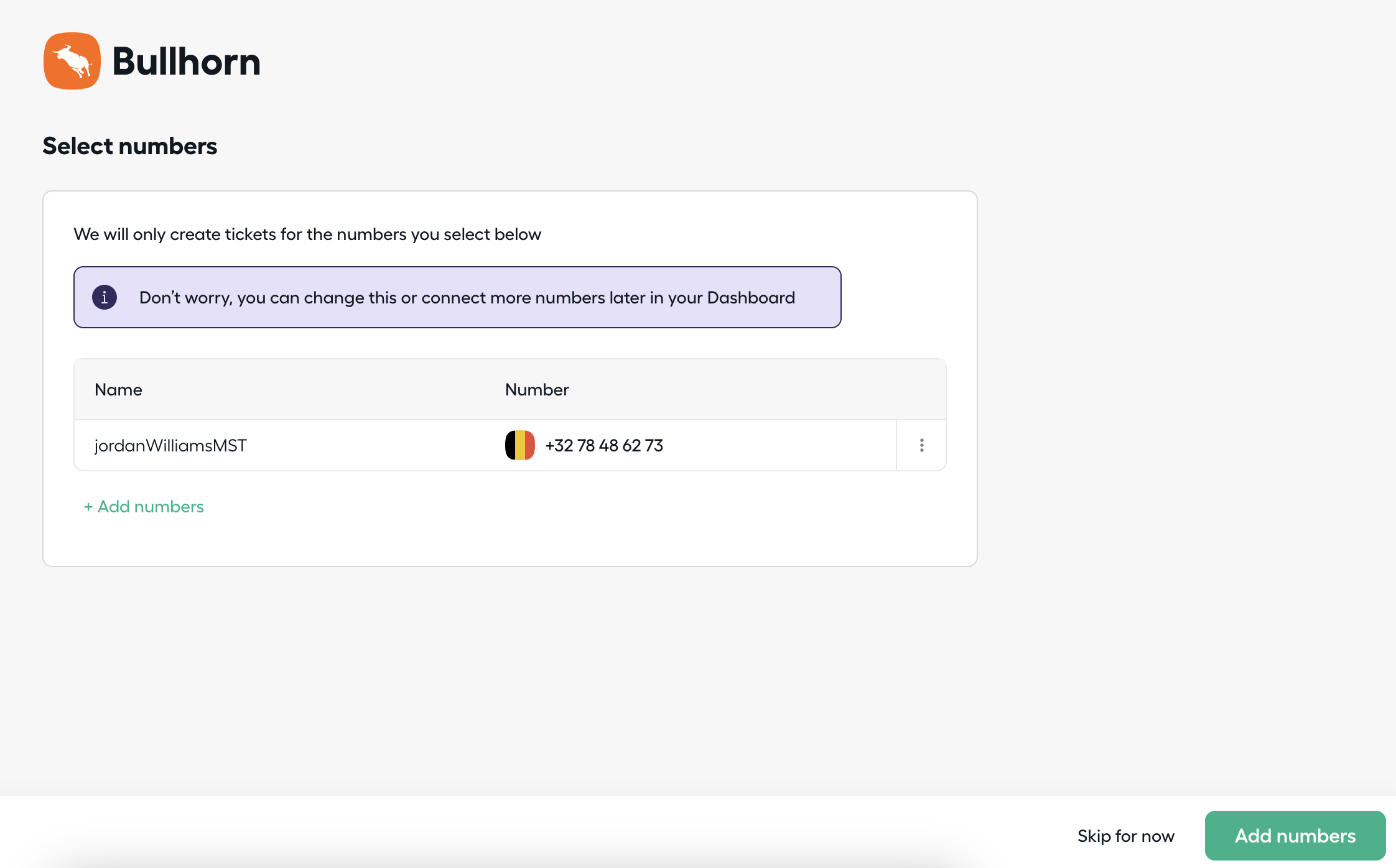 ⚠️ Please note that you may choose to skip this step if needed, but in order for call activity to log in Bullhorn, at least one number will need to be selected. If you would like to add or remove numbers associated with your integration at any point, you can do so directly in the Aircall Dashboard.
Choose the Bullhorn Data Center associated with you Account. If you are unsure, please reach out to Bullhorn support. Click Next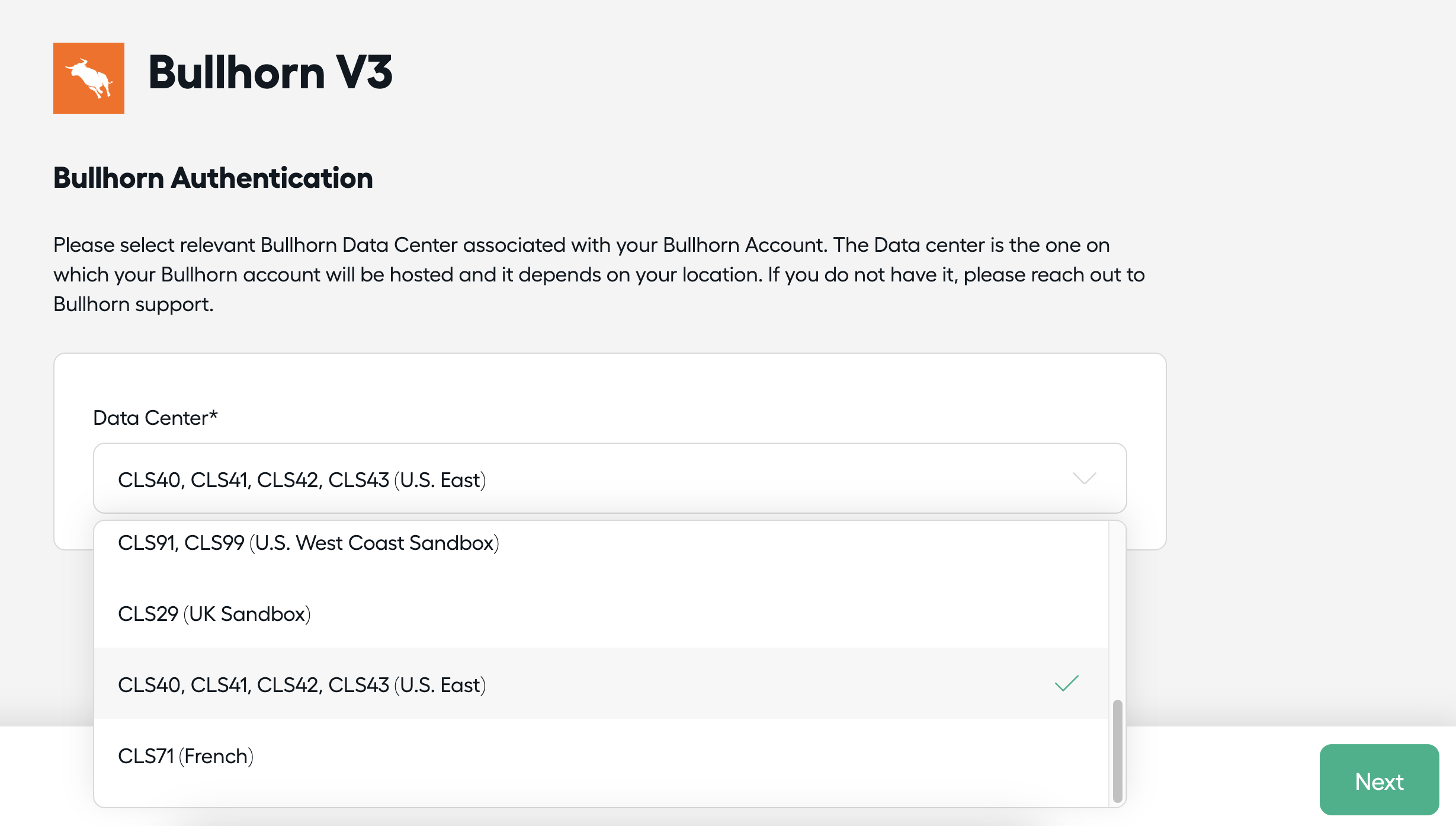 If you are not logged in to Bullhorn, after clicking Next, you will be directed to a login page for Bullhorn. Please login on this page

Once logged in, your integration will now be active. Click Finish to be directed to your Bullhorn integration settings