The Aircall-Help Scout integration has a lot to offer by streamlining workflows and getting rid of manual data entry after a phone call. Thankfully, getting set up only takes a few minutes!
Before you start, make sure that you have admin rights in both Aircall and Help Scout.
Log in to the Aircall Admin Dashboard
Select Integrations & API from the left sidebar menu
Find and click on Help Scout in the Discover integrations section
Click on Install integration to start the install flow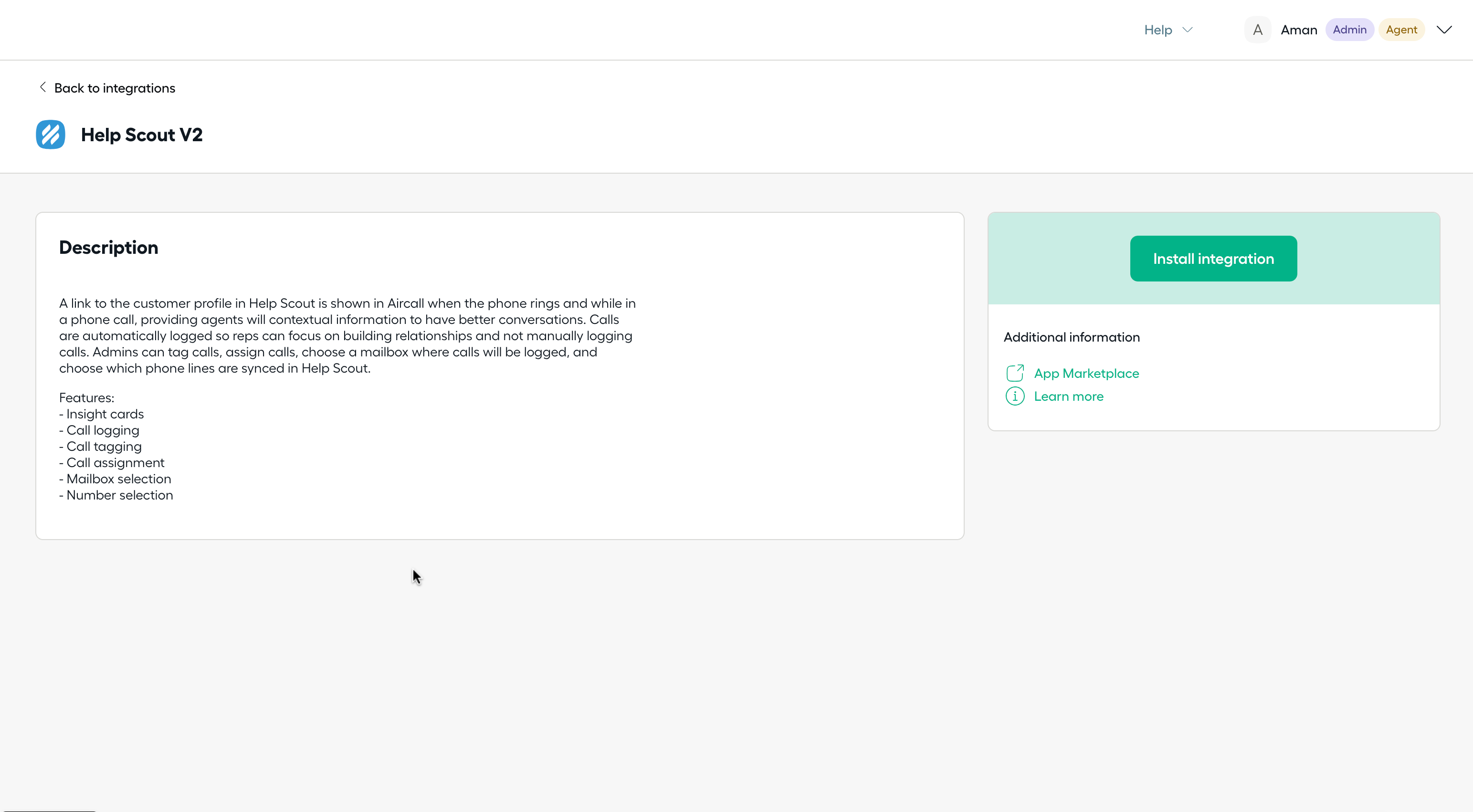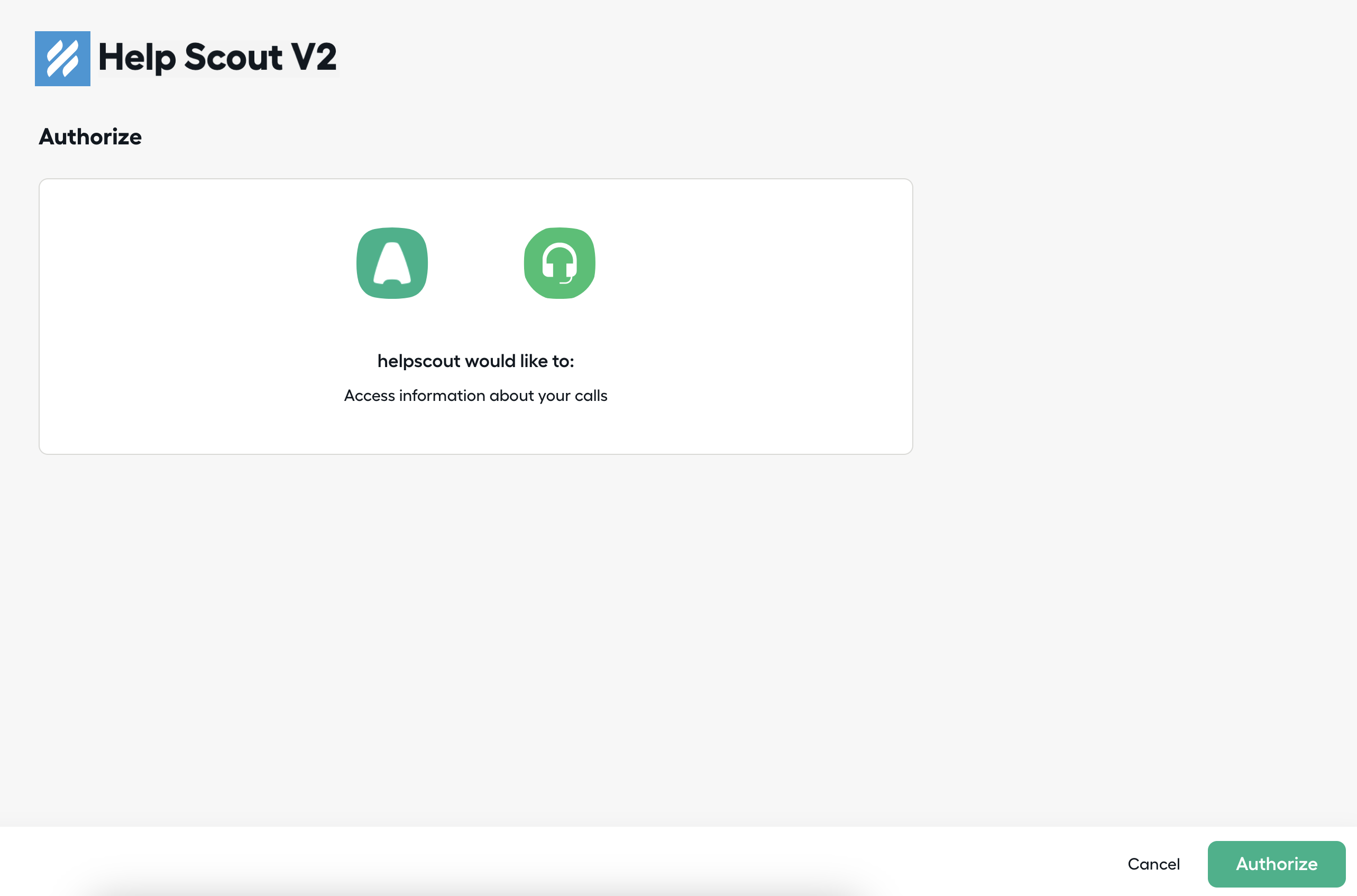 Under Select numbers click Add numbers
Select the numbers you would like to have linked to the Help Scout integration, then click Add numbers in the bottom right corner to continue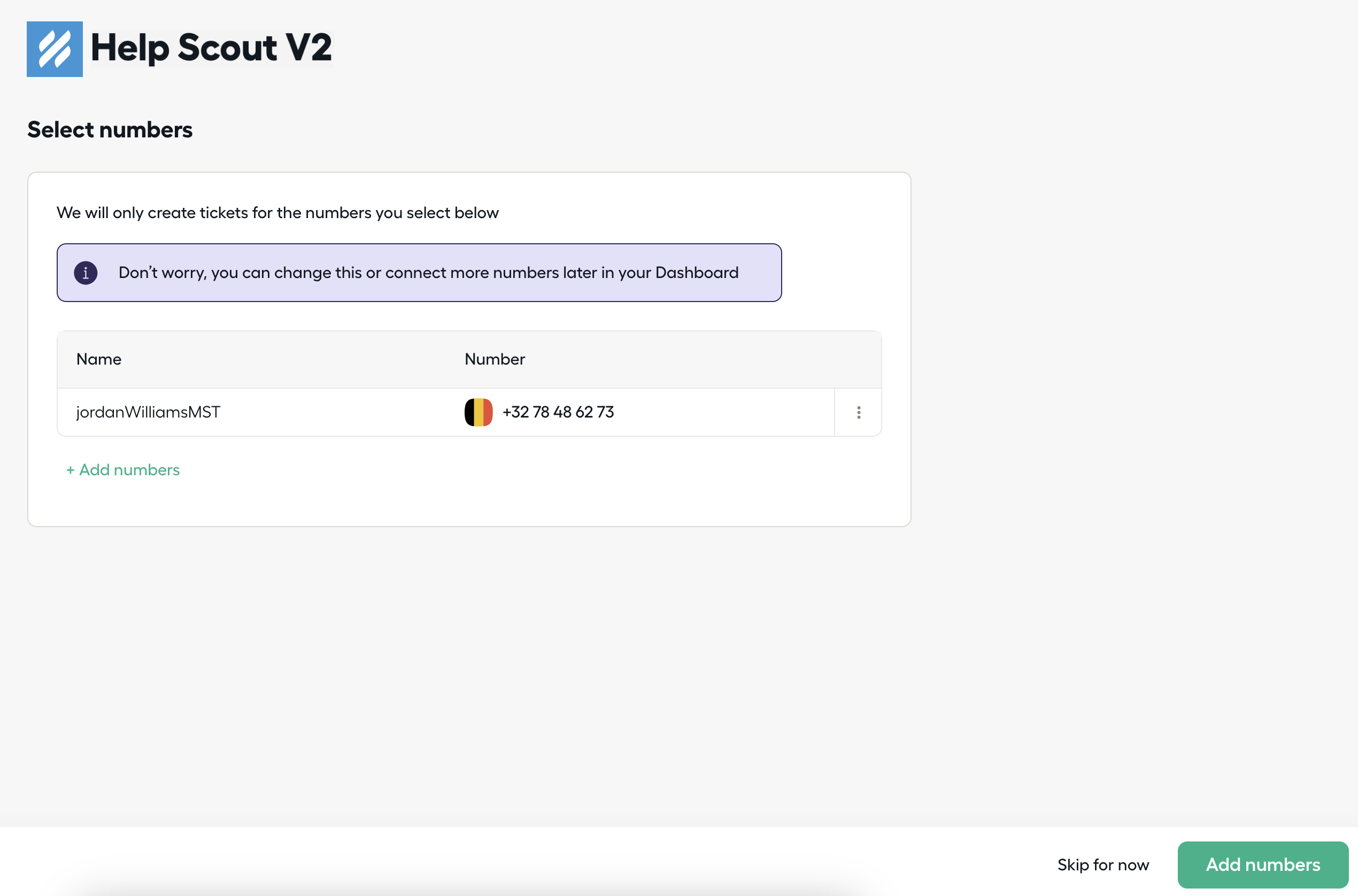 ⚠️ Please note that you may choose to skip this step if needed, but in order for call activity to log in Help Scout, at least one number will need to be selected. If you would like to add or remove numbers associated with your integration at any point, you can do so directly in the Aircall Dashboard.
If you are not logged in to Help Scout, after clicking Add numbers, you will be directed to a login page for Help Scout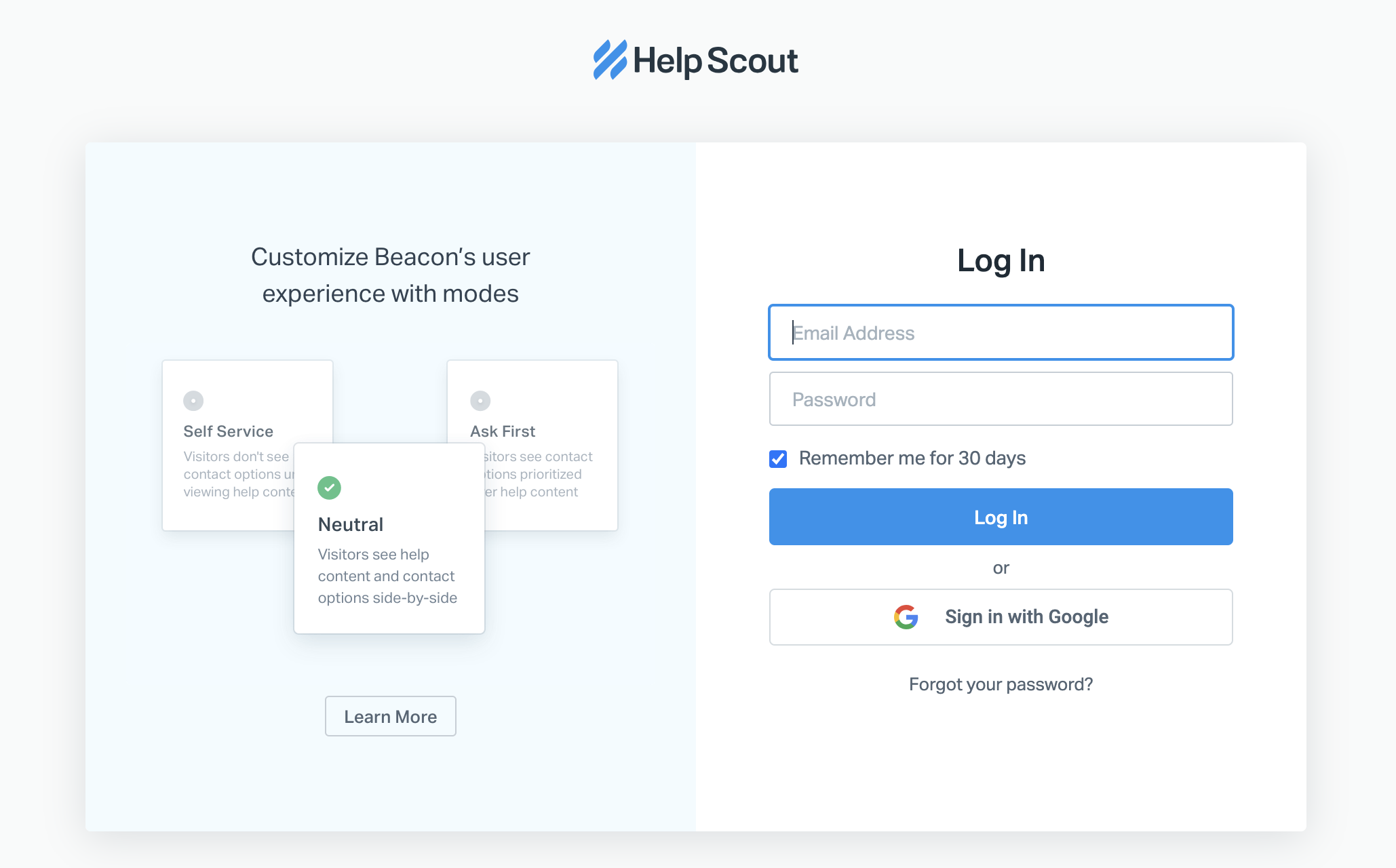 Once you are logged in, you will be taken to an authorization page. Click on Authorize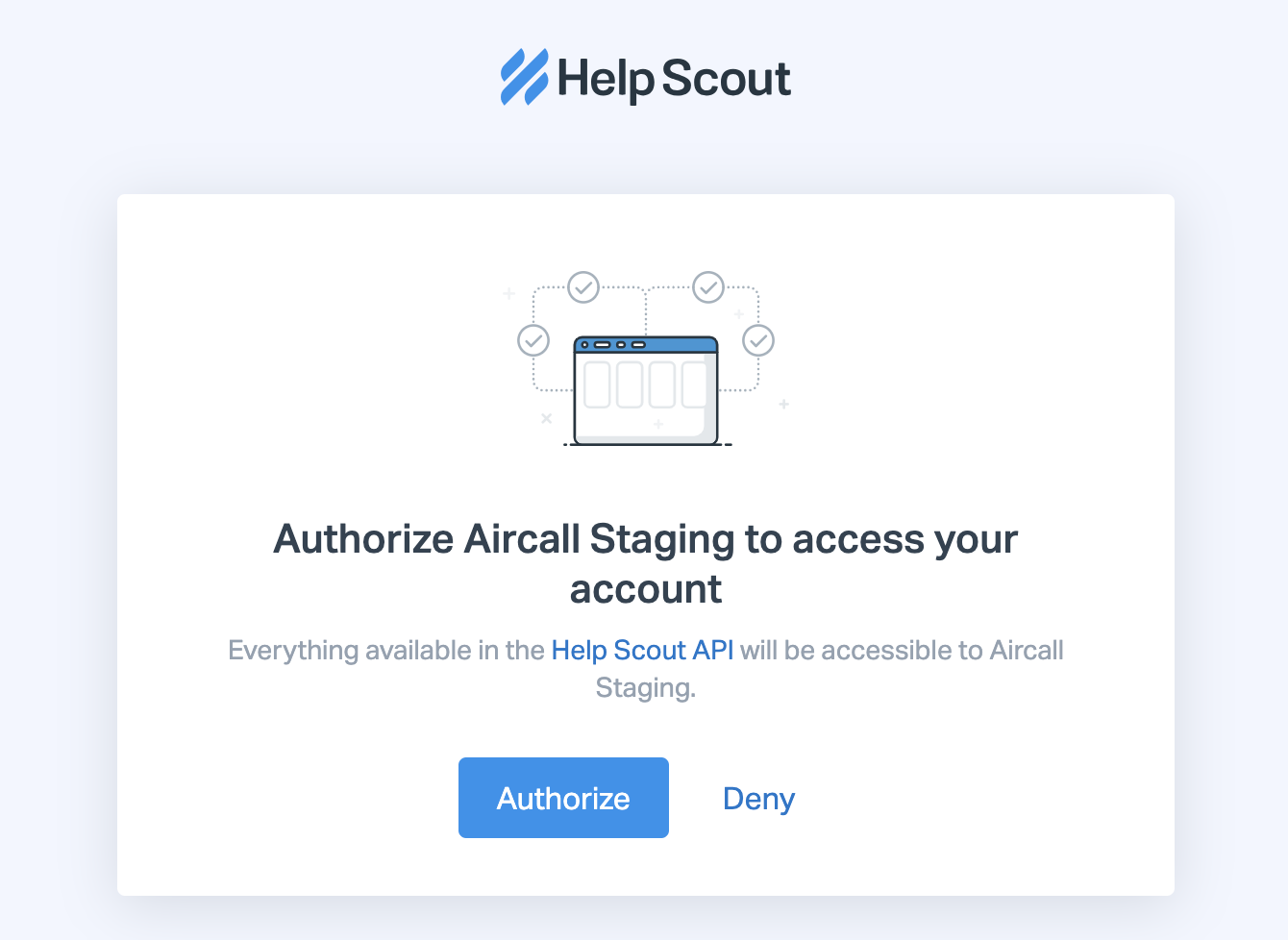 You'll be directed back to Aircall where you can click on a drop down to view a list of the available mailboxes in your Help Scout account

Choose the mailbox that you would like to sync with Aircall, then click Next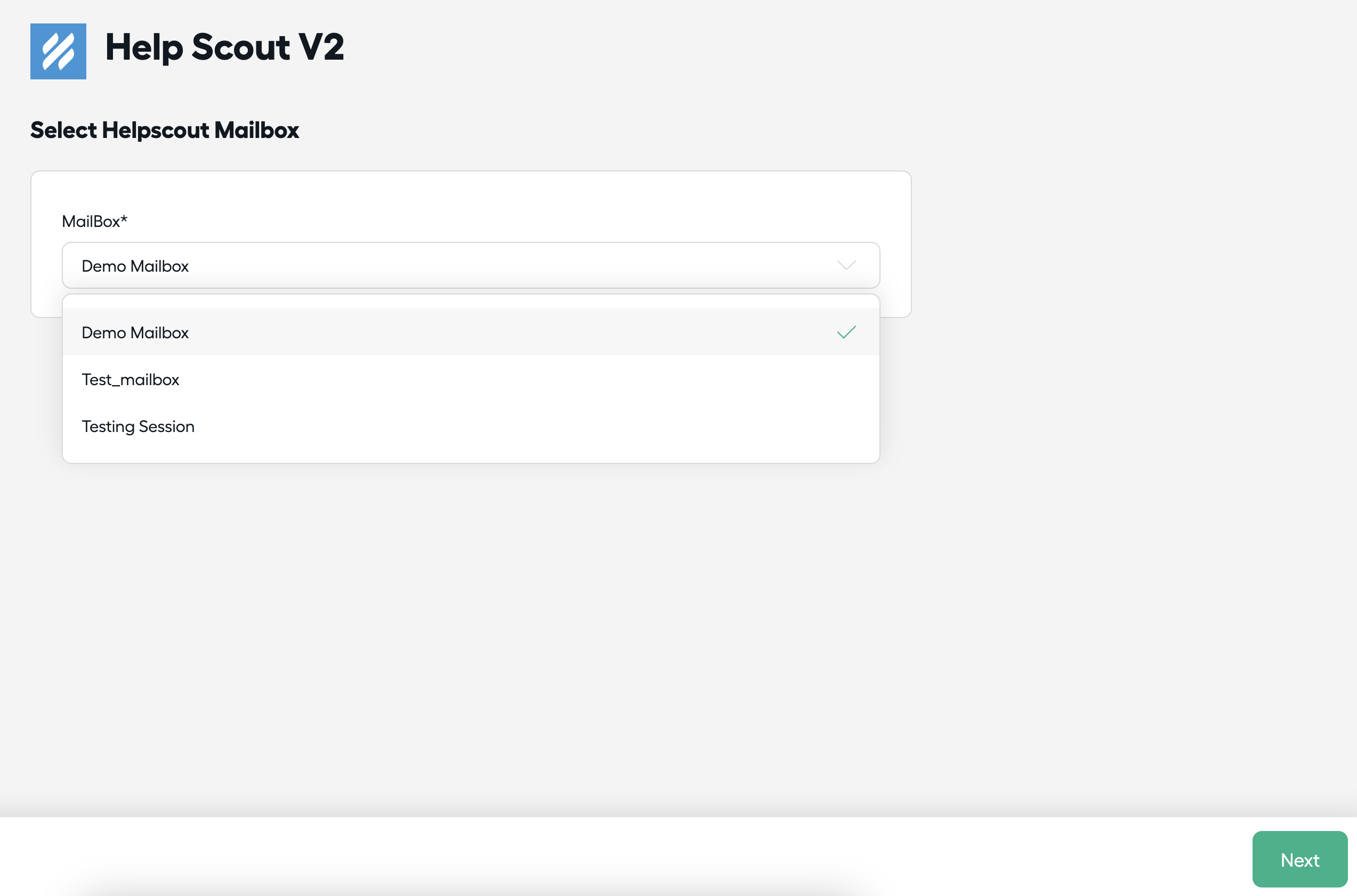 🎉 Great, your Help Scout integration is active!