Using a professional stereo headset with the Aircall Desktop and Web Application is the major key to a trusting relationship with great call quality. The steps below will guide you through setting up your personal headset on a Windows or Mac computer to achieve the crisp call quality everyone wants.
Set up your headset on Windows
Right-click the Speaker icon on the bottom right corner of your task tab, select Open Sound Settings, then select Sound Control Panel.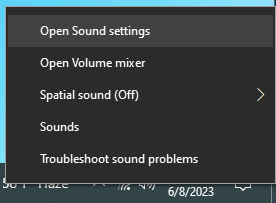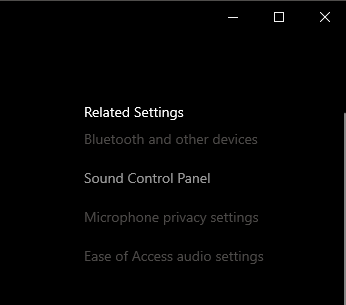 Disable the Playback and Recording devices you are not using.
On the Playback tab, set your headset as Default Device and click Configure to test the sound on your headset.
Click on Test, then Next to complete the configuration.
In the Recording tab, select the device you want to use from the list. Next, click on Configure then select Set up microphone. Follow the Microphone Setup wizard to confirm that your microphone is properly recognized by the system.
Some applications may take exclusive control of your audio devices when in use, meaning that Aircall is unable to send/receive sound for your calls. In order to prevent this, please
Select your Playback device and click Properties.
In the Advanced page, disable Exclusive Mode.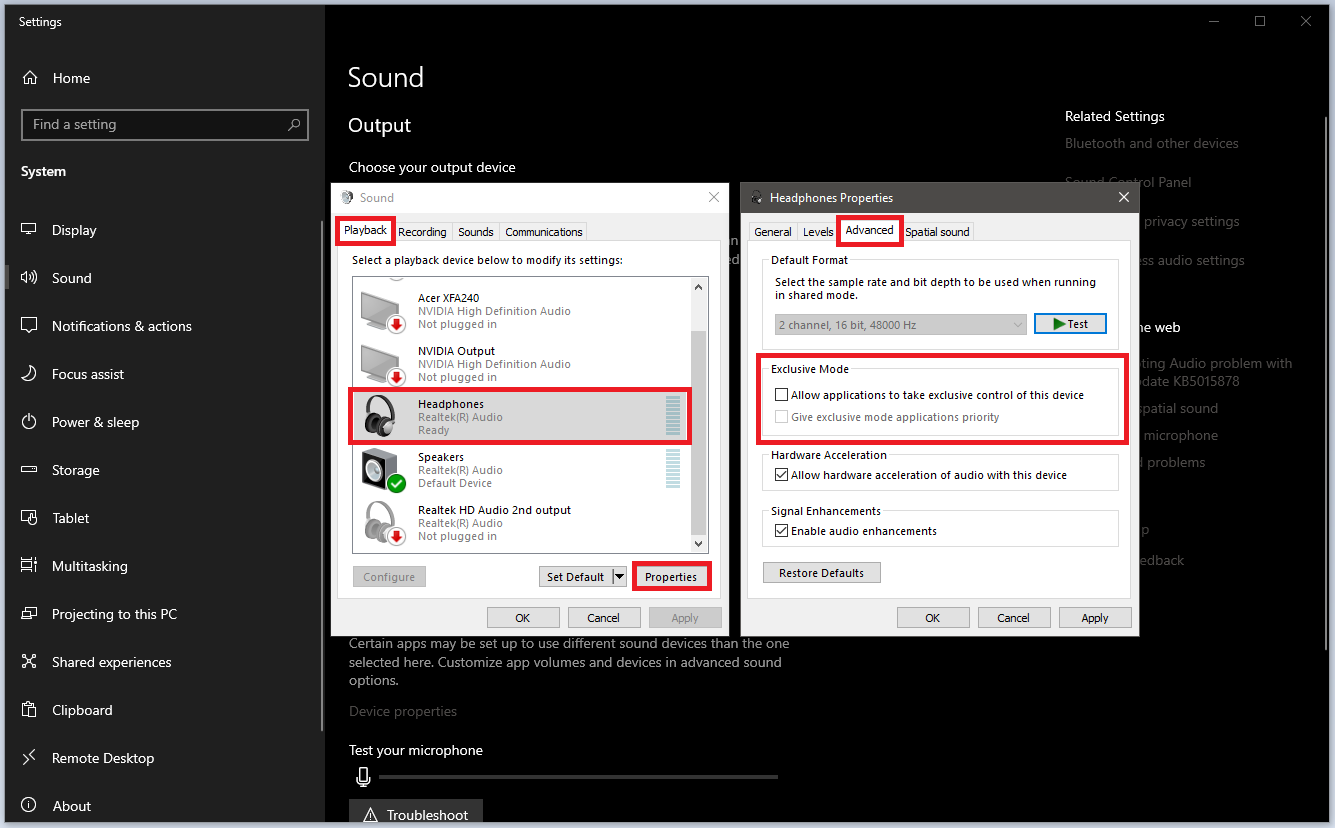 Repeat this for your Recording device.

Restart the Aircall application.
Set up your headset on Mac
Open your System Preferences and select Sound.

Select your headset from the sound Output list.
Select your headset from the sound Input list.
Restart the Aircall application.
When you are done setting up your headset, it is only right to test your shiny, new settings!