As an Aircall admin, you can easily create numbers whenever needed.
How to create a new number in the Dashboard
Log in to the Dashboard.

Click on Create or port number located in the upper right-hand corner of the Number overview page.

A drop-down list will open. Select Create a number.

Next, you will be prompted to answer several questions about the type of number you would like to add to your Aircall account:
Number type: you can choose to add either a Local, Mobile, National, or Toll Free number.

Geographic location (Country, State, Region)

Number name
⚠️ You will have the opportunity after the number is created to assign it to a user or team. Please take note that if you do not assign a user or a team, they will not appear in the call distribution of the number and they will be able to make and receive calls and view all activity associated with the number from their Phone Application.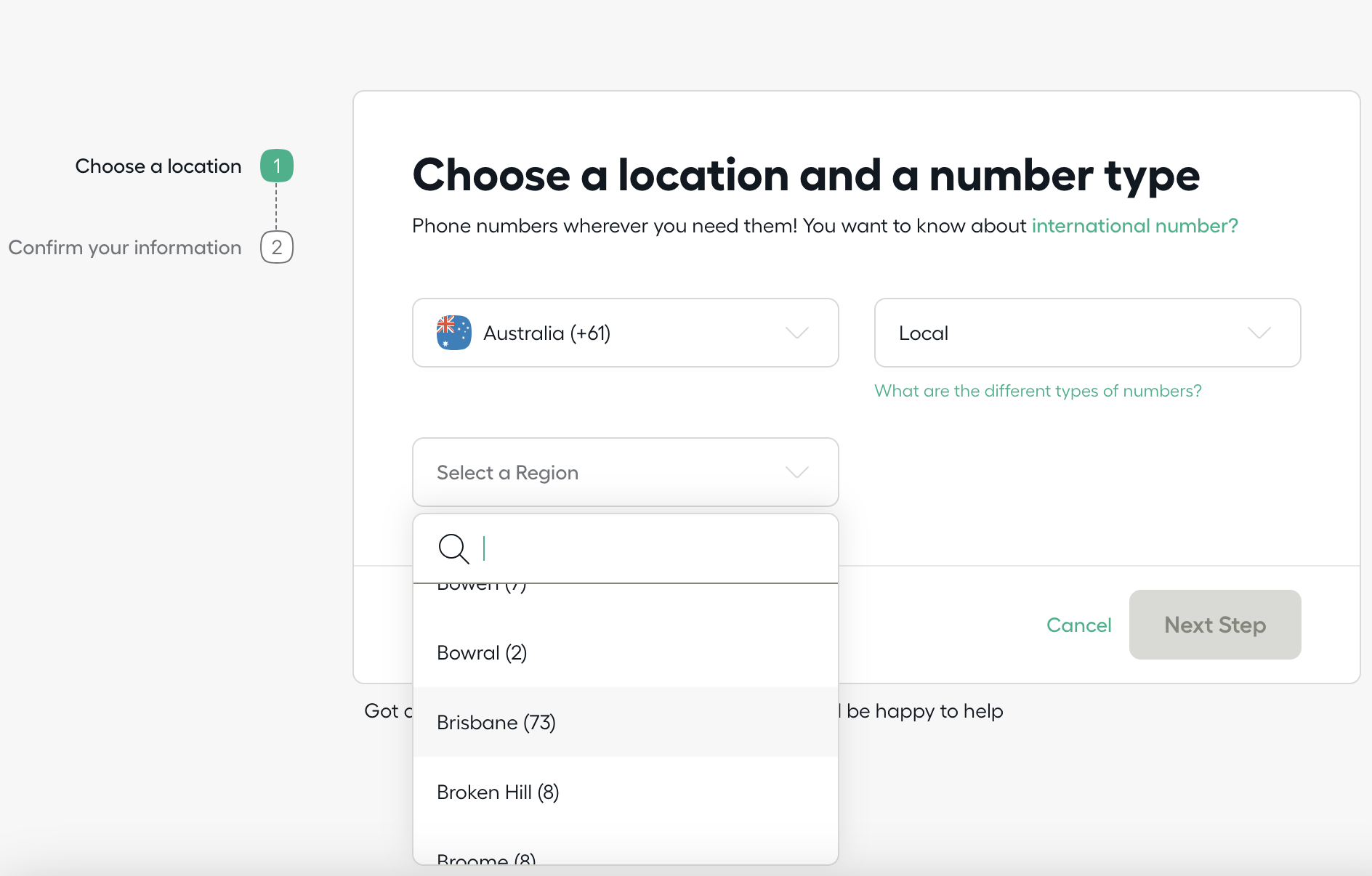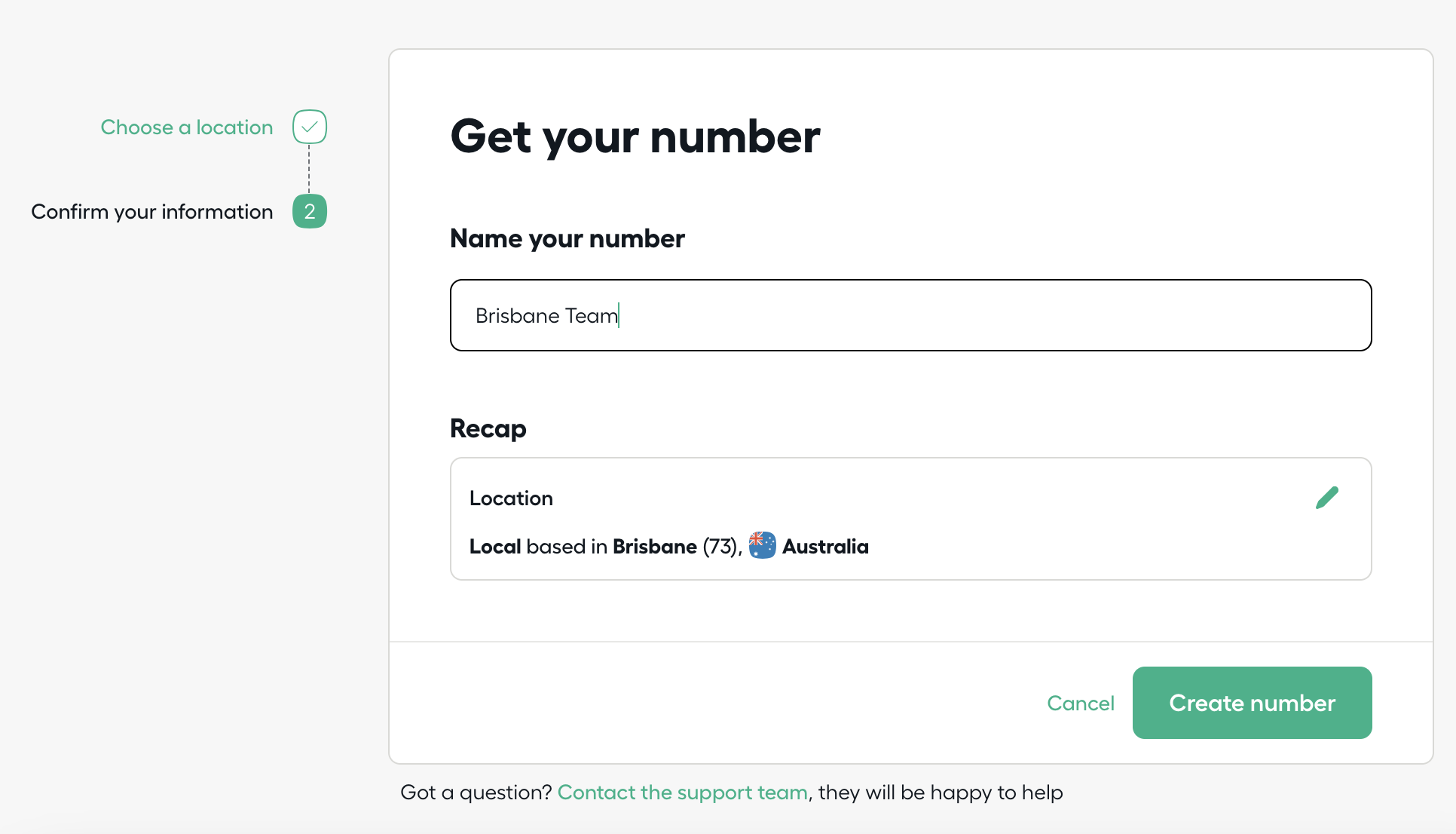 Your number has now been created and you can continue with setting up your number (assigning users or teams to the call distribution, setting up music & messages, etc..) Make sure not to forget this step!
⚠️ Please note - For some countries, if there is additional information required, you will see a notification banner appear below the number selection, as pictured: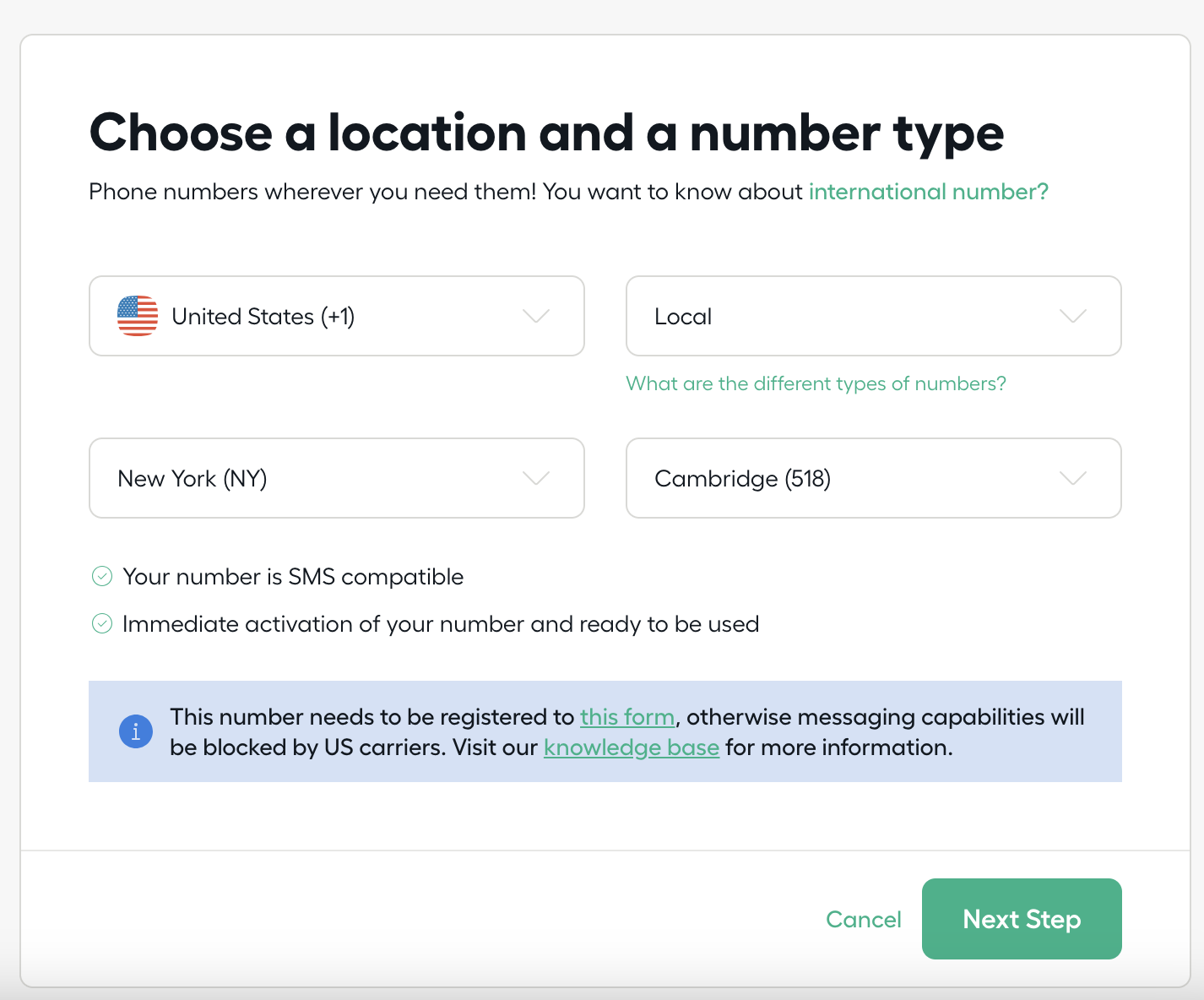 If you choose to create a number that requires legal verification, please refer to our Dashboard guide.
📚 If you would like to learn more about what information you are required to submit view the list here.
If you made an error while creating a number, you can easily click on the Cancel button at any time to restart the process.