Users with an admin and/or owner role can easily add users directly from the dashboard in two ways: individually, and in bulk (i.e. multiple users at the same time). Admins can create users with an agent, supervisor, and admin role, whereas owners can create users with an owner role (click here to read more).
To read about how to add multiple users at once, please refer this article (beta participants only).
In this article, we will explain how to add users individually.
Adding users:
Go to the Users section in the left-hand navigation menu

Click on Create user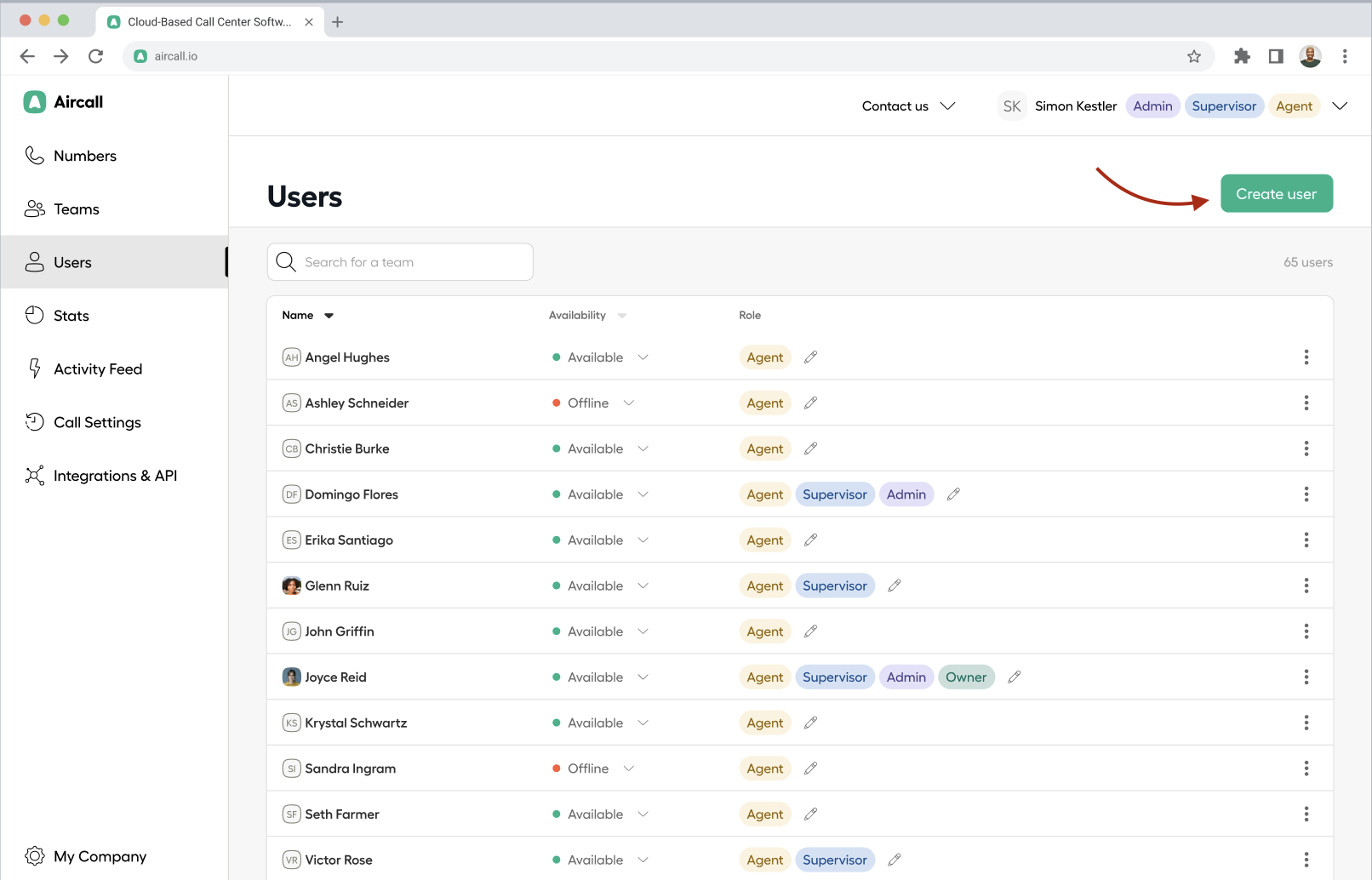 A window will open, prompting you to enter the information for the new user. This includes:
First and Last Name
⚠️ User First name and Last Name should not contain emojis as it prevents the profile from being updated after its creation (such as updating Password, Role, Email, etc)

Email address

Role (agent, admin, supervisor, or owner)

Note: The agent role is pre-selected, as this privilege level is what allows users to make and receive calls from the Aircall app - something that is open to everyone who uses Aircall.

Note: Only owners can create other users with an owner role - this will be greyed out for all other users.
Once you have entered the required information, select Create user to save and complete.
The new user will receive an invitation email containing a confirmation button that needs to be validated to activate the user.
⚠️ User invitations are valid for 15 days. If a user's invitation has expired, an admin can resend the invitation.
Configuring Users:
Users must be assigned to a number to begin using Aircall. See how to add a user to a number here.
To manage user settings, including Availability and Call Preferences, please see here.